Homestay at TBC
Apply to become a Host family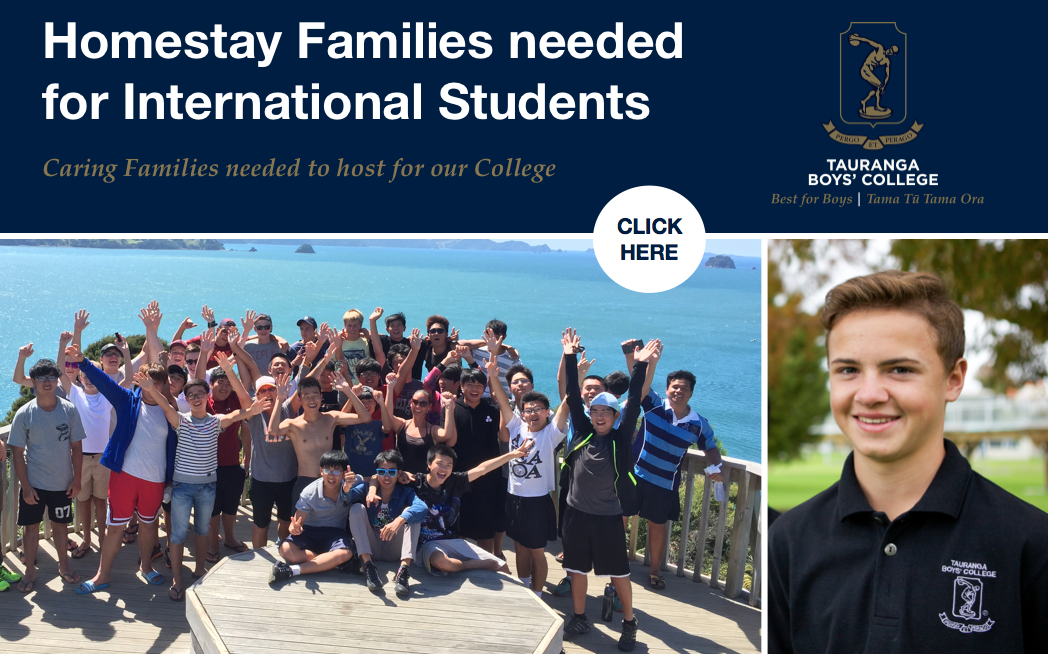 Being a host to an international student, is a vital role that our host families play, during a student's life away from their family and country.
There are many changes and cultural differences that a student will encounter while here in New Zealand, and as a host family, you have the ability to help these students settle and navigate their way through these new experiences. While students come here for a variety of reasons, the main reason is to improve their English. Being placed in a 'Kiwi' homestay will assist them with this.

To become registered as a Homestay Provider for international students at Tauranga Boys' College, you will be required to:
Complete a questionnaire (to assist us in finding a home and student who "match")
Undergo a police check (for all those 18yrs and over who live at the family home)
A house visit and interview
Should you meet all the requirements, we will then be happy to include your family on our database. Should a suitable student the require accommodation, we will contact you.
2020 Student Payment
A payment of $275 per week will be paid for long-term students. The payment for short term students (maximum time 2 weeks) will be $60 per night. For more information please contact Maryann Grainger [email protected]
Please note: being registered as a homestay with our school does not guarantee a student placement.

If you wish to apply to become a host family please go to our apply section and apply online.
---