Homestay at TBC
Apply to become a Host family
Being a host to an international student, is a vital role that our host families play, during a student's life away from their family and country.
There are many changes and cultural differences that a student will encounter while here in New Zealand, and as a host family, you have the ability to help these students settle and navigate their way through these new experiences. While students come here for a variety of reasons, the main reason is to improve their English. Being placed in a 'Kiwi' homestay will assist them with this.

To become registered as a Homestay Provider for international students at Tauranga Boys' College, you will be required to:
Complete a questionnaire (to assist us in finding a home and student who "match")
Undergo a police check (for all those 18yrs and over who live at the family home)
A house visit and interview
Should you meet all the requirements, we will then be happy to include your family on our database. Should a suitable student the require accommodation, we will contact you.
Please note: being registered as a homestay with our school does not guarantee a student placement.

If you are interested in becoming a host family, please contact us;. We will then send you the relevant documentation.
---

Homestay's Stories
My husband & I started hosting students with TBC a few years ago starting with a short term student from Japan. We loved having him and all the different activities it got us doing. Next we tried hosting students long term and we enjoyed it so much that we have now hosted a total of six different students from a range of countries.
We love showing off our beautiful country and taking them places & a recent visit to Taiwan to meet one of our boys families was a definate highlight. I also get a real thrill out of helping them to improve their language skills. Its a win, win for both sides!
We count it as an honour and a privilege to be a part of these young boys lives.
Lisa & Dale Pearce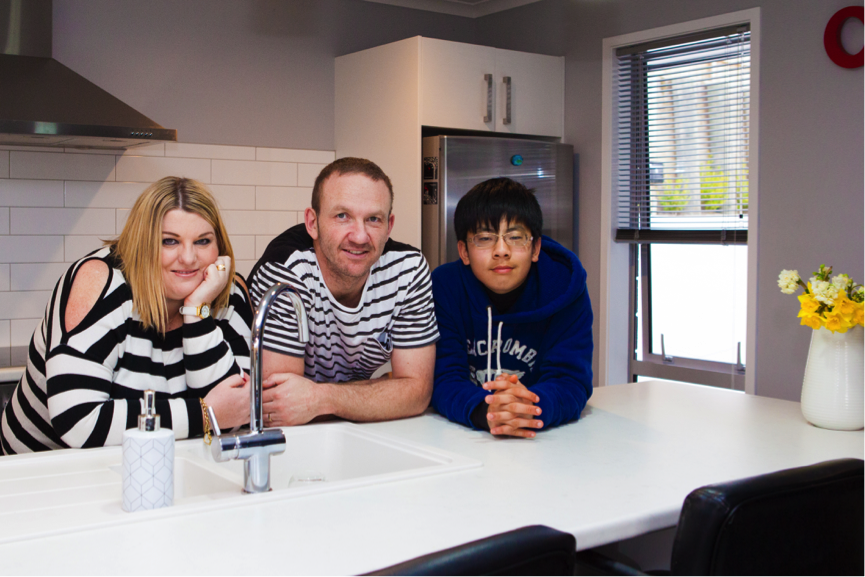 ---
This year we signed up for our first long term homestay student through TBC. ?Taiga joined our very busy home in June and has very quickly become a special part of our family. He has been an awesome big brother and has actively participated in our family life. Having him live with us has enriched our home and we will miss him (the boys have discussed how we can kidnap him and keep him forever). I am so grateful for the opportunity my family has had to be a part of Taiga's life and for all we have learned from him . We will miss him but know we have a "son/brother" in Japan and will stay in touch. We are definitely signing up for another student next year.
Nikki Taula
---
"We have enjoyed inviting International students into our home, they have brought a great dynamic to the family. We have always tried to blend them in to our family and culture and to make the stay like being at their own home
Lisa Watson & Craig Hackshaw