International Enrolment
To Enrol at Tauranga Boys' College, please click this link to complete our online Enrolment Application.
---
Why Choose Tauranga Boys' College...
Guiding 'boys' aged between 13 and 18 to be 'good men'.
Tauranga is one of New Zealand's safest and sunniest cities.
Dedicated caring International staff and teachers.
Graduating International Students progress to University in New Zealand, Australia, Berkley, UK and USA.
Specialist English Language courses with small classes, IELTS classes also available.
Intensive English Preparation class (3 hours per day at no extra cost).
Excellent sporting and outdoor education opportunities (learn to scuba dive, climb, kayak and kite-surf).
School of choice for students who want to reach the top both academically and sporting.
Provision for International Students
The school is a signatory to the Code of Practice for the Pastoral Care of International Students (the Code) established under section 238F of the Education Act 1989. The school has attested that it complies with all aspects of the Code. ERO's investigations confirmed that the school's self-review process for international learners is thorough.
At the time of this review there were 44 international fee-paying students in the school. These students are well supported by a very experienced Director of International Students, a Home-stay coordinator and an administrative support person. Policies and procedures are clearly documented and regularly reviewed.
Students have access to high quality education programmes including a well planned English as a Second Language (ESOL) programme that is related to their particular needs. Students participate in sporting and cultural activities and are able to take up leadership roles within the school. There is a strong focus on ensuring students wellbeing and pastoral care. Their progress is carefully monitored and they receive strong support in planning their learning pathways.
View our ERO Report


Brochures
View our Prospectus and Curriculum Booklet.
TBC International Brochure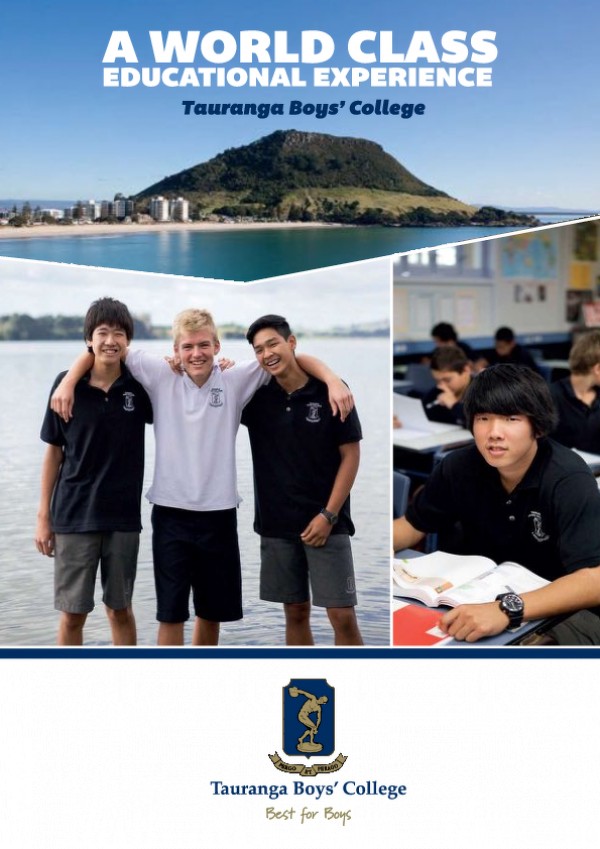 Download the Tauranga Boys' College International Brochure (PDF).