Te Whānau a Aronui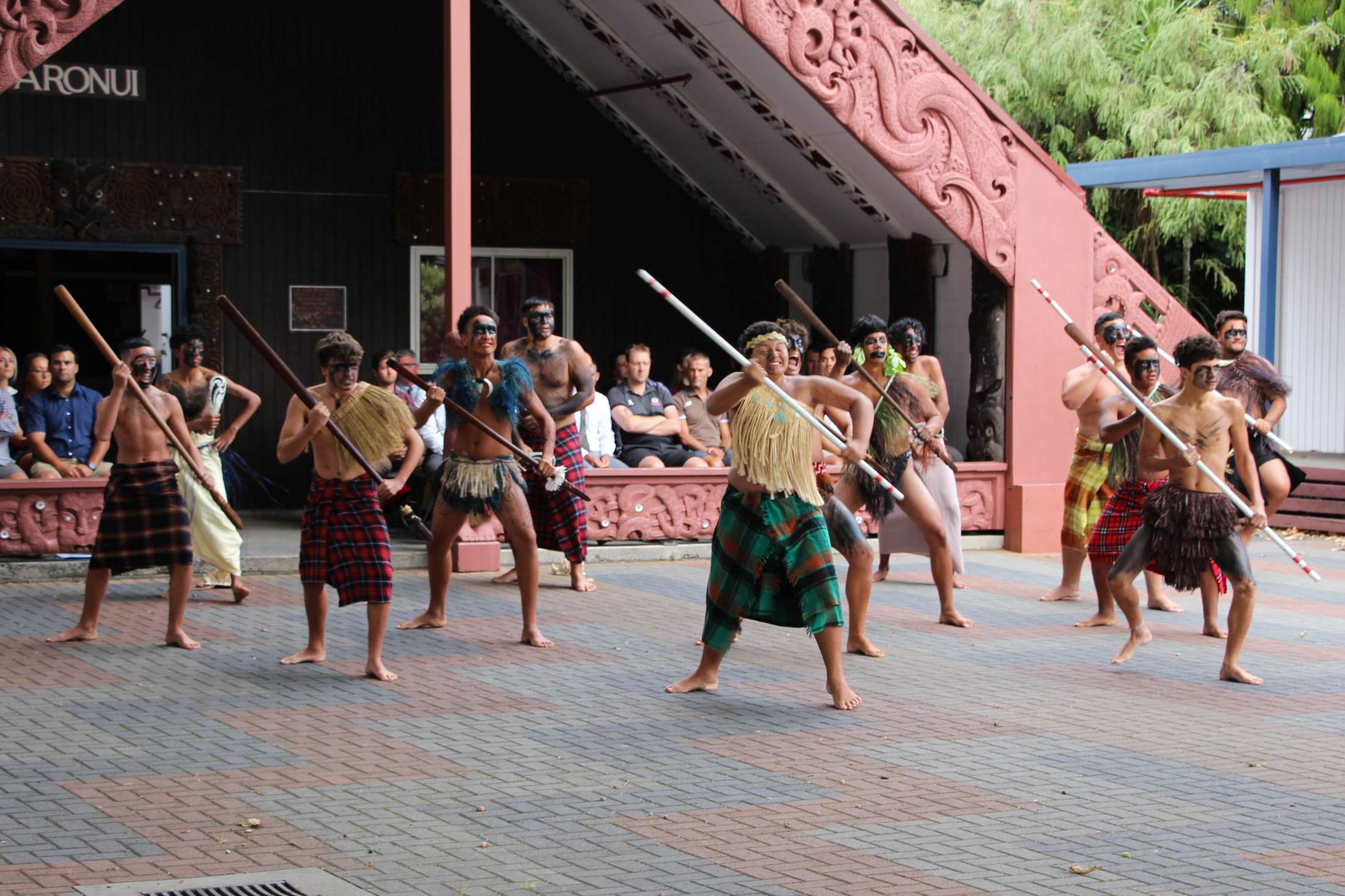 Papaki tū ana ngā tai ki Mauao
I whakanekenekehia
I whakanukunukuhia
I whiua reretia e Hotu a Wahinerua ki te wai
Ki tai wiwi, ki tai wawa
Ki te whai ao ki te ao marama
Tihei mauri ora!
Tēnā koutou katoa.
Ko koutou nō ngā tōpito o Tauranga Moana, ko koutou nō ngā hau e whā, nau mai tauti mai ki Te Kura Tamatāne o Tauranga Moana.
Aronui is the name placed on the whare wānanga (house of learning) at Tauranga Boys' College and is the name of one of the three baskets of knowledge. This basket consists of knowledge of aroha (love), rongomau (peace) and ngā mahi toi (the arts and crafts) which benefit Papatūānuku (the Earth and all living things). It is also the basket of tikanga/kawa (ritual), kōrero (philosophy) and te ira tangata (humanities).
Te reo Māori, tikanga (customs and traditions) and whanaungatanga (camaraderie) are intrinsic to the philosophies of Aronui.
The learning programmes delivered in Aronui are integrated with mainstream programmes in the College. Te Reo Māori is a core subject at all year levels and Tikanga-a-Iwi (Social Sciences) is a core subject at years 9 & 10. Classes are taught by a range of Mainstream and Aronui staff offering a Māori lens on all Aronui class subjects.
Classes are taught either bilingually or in te reo Māori
Te Reo Māori is a core subject for all students of Aronui. Other subjects offered include Whakairo Porohiwi (Bone Carving), Whakairo Rākau (Wood Carving), and Ngā Mahi a Rēhia (Māori Performing Arts).
Aronui also offers:
Māori mentoring
Whanaungatanga
A connection to Te Ao Māori
Normalised Te Reo Māori me ōnā tikanga
Opportunities for students to kōrero Māori
Accelerate Junior and NCEA Te Reo Māori
A focus on Te Ao Maori
Kapahaka
Mau rākau
A challenging and engaging curriculum
Cross-curricular learning
Anyone can apply to enrol into Aronui. For further information, please contact the Kaitohu Aronui (Director of Aronui), Jo'el Komene [email protected]
Ka ngaro, ka ngaro
Ka ea, ka ea
Te Toka o Tirikawa
Look toward Te Toka a Tirikawa and conduct yourself as it does