Senior Curriculum
Teaching and Learning at Tauranga Boys'
Tauranga Boys' College is a BYOD school. All students need to bring a device to school. A student-owned internet-capable device is now an important part of a student's toolkit, giving him instant access to unlimited resources and enabling him to support, extend, communicate and share his learning in a way that best prepares him for the future. Your son will experience technology integrated into curriculum delivery via Google Classroom, Education Perfect, etc. Alongside these online platforms, there is still place for books, paper and pen, and you will have noticed a greatly reduced stationery list.
The recommended device is a Chromebook or laptop, however, you may choose another device, provided it can hold its charge for up to six hours, and connect to the internet. It must have the latest version of Google Chrome installed. Phones are not an approved learning device.
Tauranga Boys' College follows the general framework of the New Zealand Curriculum (NZC), which specifies eight learning areas: English, the Arts, Health and Physical Education, Languages, Mathematics and Statistics, Science, Social Sciences and Technology. The learning associated with each area is part of a broad, general education and lays a foundation for later specialisation.
View Detailed Course Information
Year 11 students (NCEA Level 1) must study English, Mathematics, at least one Science, and three other subjects.
Year 12 & 13 students study six subjects - English and Mathematics are recommended.
Arts

Commerce

English

Contemporary Music
Design
Drama
Māori Performing Arts
Music
Performing Arts Technology
Photography
Printmaking
Sculpture
Visual Art
Whakaari (Bilingual Drama)




Accounting


Business Studies
Economics



English
English Extension
Media Studies
Vocational Literacy

Humanities

Languages

Mathematics

Classical Studies
Geography
History
Pacific Studies
Philosophy
Psychology
Social Studies





Academic English (ESOL)
Intensive English (ESOL)
Japanese
Mandarin
Spanish
Te Reo Māori

Calculus
Mathematics
Mathematics Applied
Mathematics Extension
Statistics & Modelling

Physical Education

Science

Technology

Athlete Development
Outdoor Education
Physical Education
Sports Studies




Agricultural & Horticultural Science
Biology
Chemistry
Electronics
Physics
Science
Science Practical





Building Related Trades
Carving (Bone)
Carving (Wood)
Design & Visual Communication
Digital Technology
Engineering Trades
Hospitality & Catering
Product Technology




Other

University Studies at TBC




Innovation

Secondary Tertiary Partnership (STP)

Biology

Chemistry

Philosophy

Statistics




Calculus

Economics

Physics

University Online Papers



NCEA
We are committed to preparing our students for the National Certificate of Educational Achievement (NCEA), a globally recognised qualification.
NCEA is a standards-based qualification combining both internal and external assessments. Students have the opportunity of studying for Levels 1-3 of NCEA, as well as entering for Scholarship Examinations.
Our Senior Curriculum contains detailed information on The National Certificate of Educational Achievement (NCEA), University Entrance, Scholarship Examinations and Numeracy and Literacy requirements.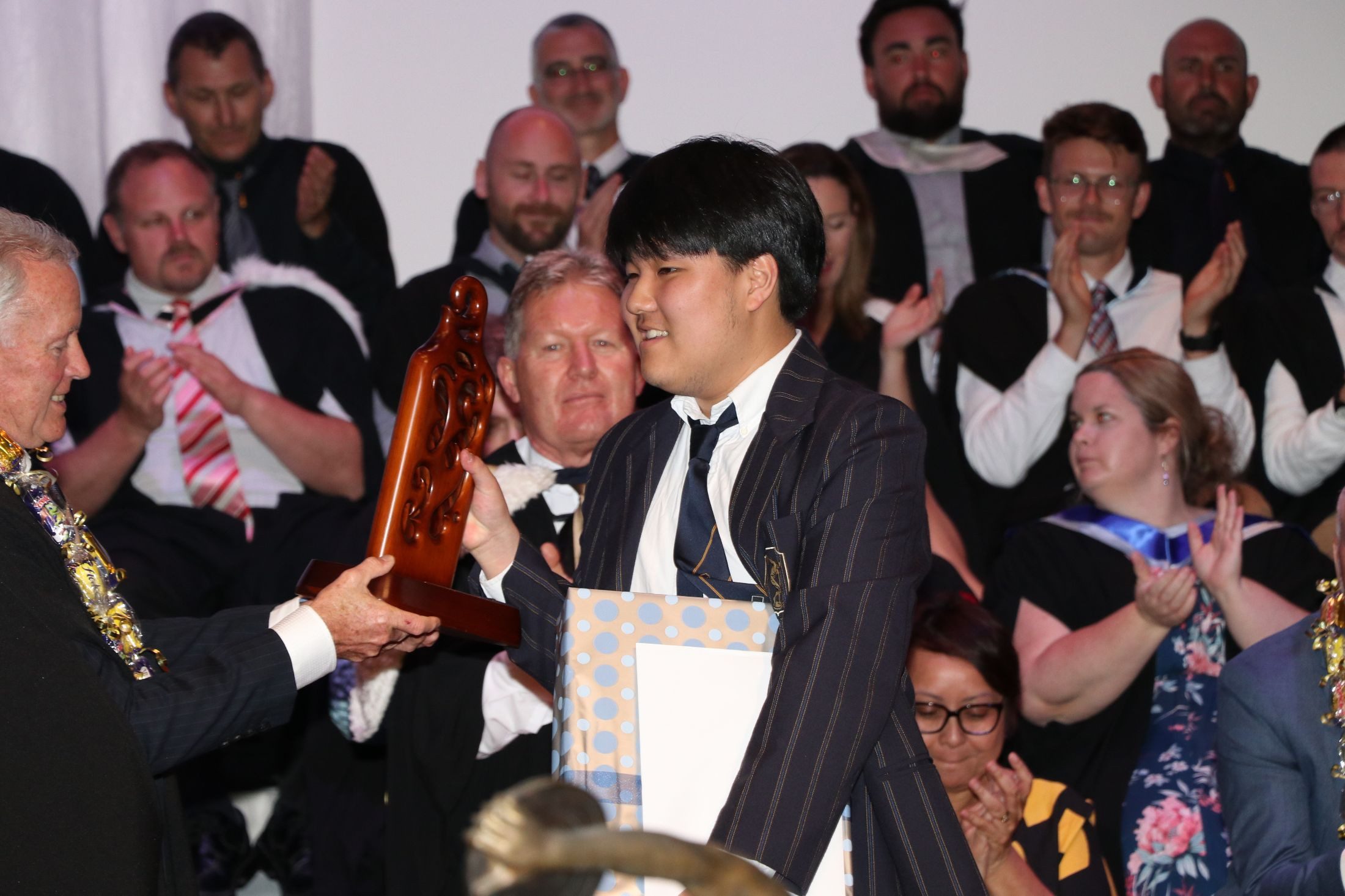 University Study
Tauranga Boys' College has strong relationships with University of Waikato and offers a range of Level 100 (Stage 1) papers, from these universities as part of our accelerated learning programme.

Students in Year 13 who have already achieved excellent grades at NCEA Level 3 can study Chemistry, Physics, Biology, Statistics, and Philosophy. These subjects are either taught by staff from the college under license from Waikato, or are delivered online.